Toyota's have earned a long-running cult-like reputation for off-road tenacity for absorbing abuse and overcoming obstacles on the trail. We get it. And we've developed hundreds of part numbers dedicated to the illustrious sombrero badge. If you own a Toyota and want to run with the bear we have Grizzly Lockers, Spartan Lockers, Dura Grip limited slip units, Master Overhaul Gear Kits, complete ring and pinion sets, and more.
Going Big-Tire On Your Toyota?
Upgrading to bigger wheels and tires is a rite of passage in many off-road circles. Whether you like the look or plan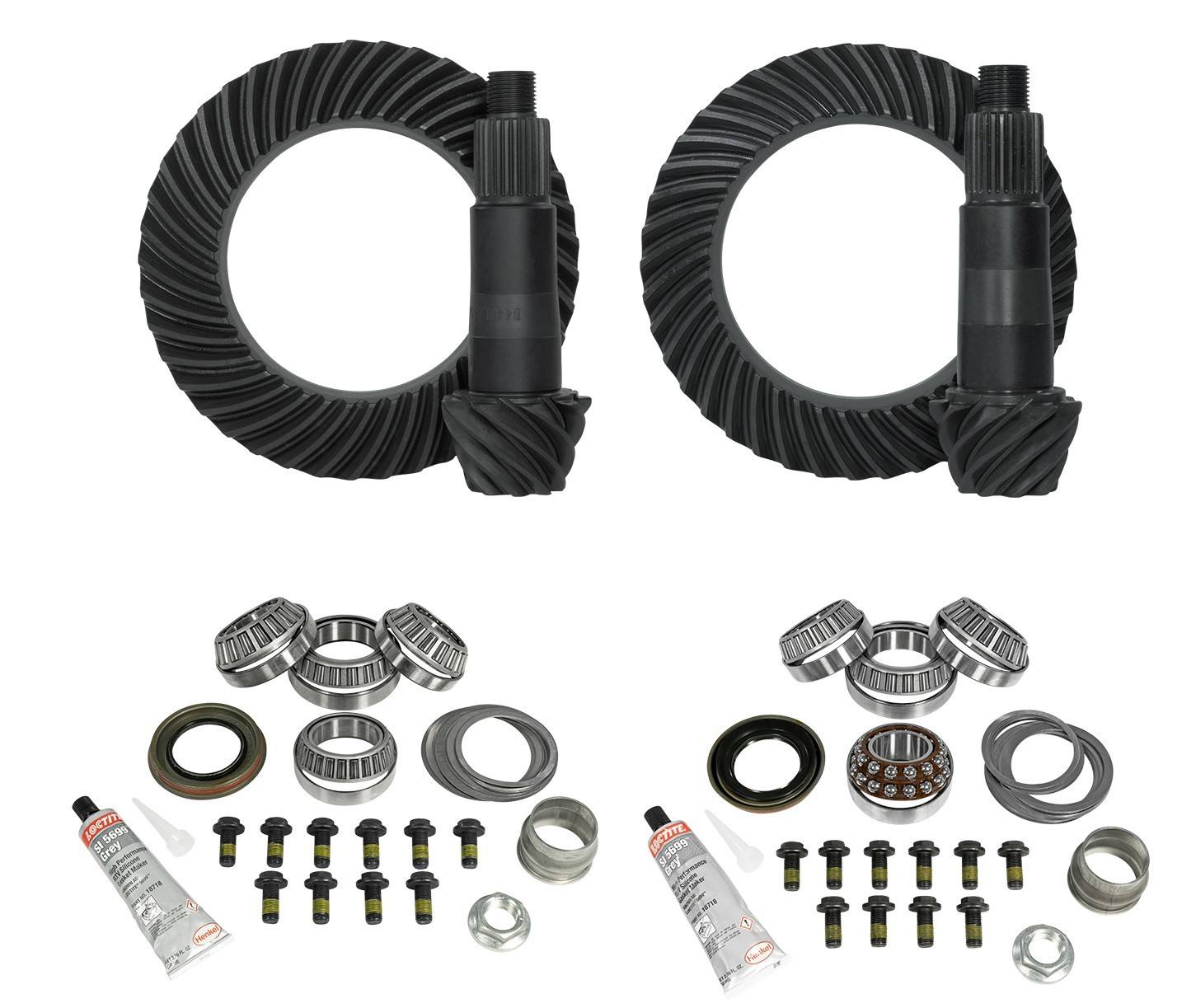 to step up your wheeling game, it's wise to recognize your 35-, 37-, or 40-inch tires need to do more than merely fit. Getting the larger rolling stock under your rig is the beginning of the process, not the end. The larger-than-stock circumference of big tires change your truck's final drive ratio and can negatively alter its performance. This change can impact acceleration, freeway cruising, and many aspects of off-road performance. It can also put undo load and wear on your driveline. Changing the gear ratio in your Toyota's front and rear diffs can turn back the clock and recapture your vehicle's driving characteristics.
Yukon's Toyota re-gear offerings cover 1996-and-up 4Runners, '95-and-up Tacomas, and 2000-and-up Tundras. Yukon's re-gear ring and pinion gear set kits encompass many popular Toyota differentials like the 8.75" rear, 8" clamshell front, and the venerable 8" rear that is featured on countless V6-powered Toyota 4x4s. Jump-start your re-gear kit product search here by listing your Toyota's specs in the part finder here.
In The Mood For More Traction?
We can steer you to three great traction options: the Yukon Dura Grip positraction LSD, the Yukon Grizzly Locker and the Spartan Locker.
Where an open diff will freewheel the tire that lacks traction, the Dura Grip limited slip differential uses clutch packs to funnel traction to the tire that has the best grip. In its static state the unit is pre-loaded and provides traction to both wheels. When it's further loaded… under acceleration, in a fast corner, or when wheel slippage occurs off-road… the clutch packs will apply more torque to the wheel that has the best traction and reduce the transfer of power to the wheel that's slipping, giving you the balanced traction you need when you need it.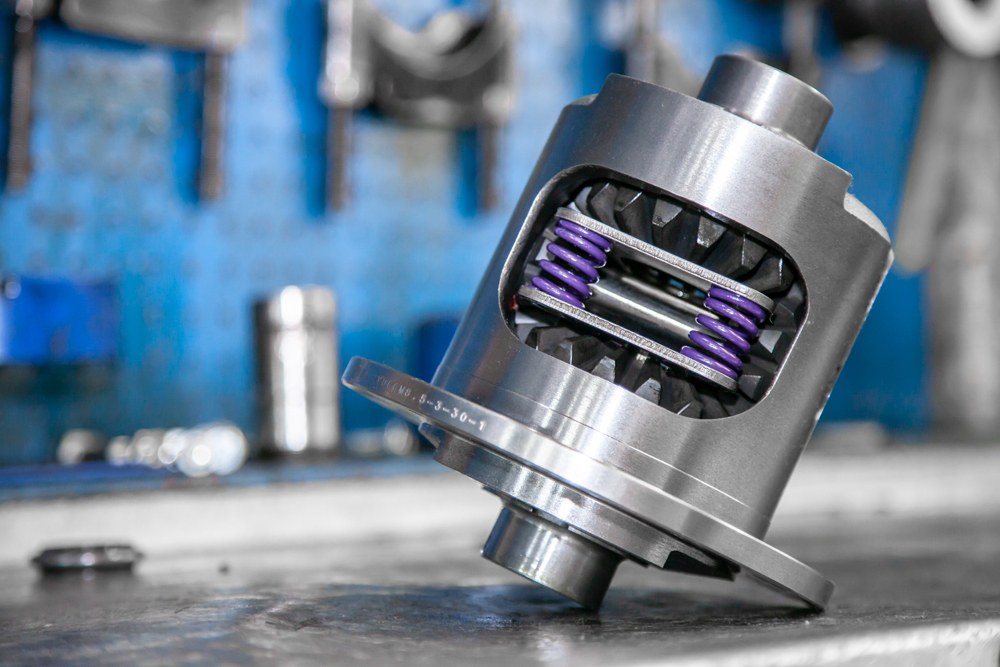 All Toyota Dura Grips are heavy duty four-pinion-gear designs built with a high-strength nodular iron case, forged 4320 chromoly spider gears, and top-quality composite clutches. It should be noted that the clutch packs can be rebuilt to bring the unit back to its original performance level or different clutches can be used to fine tune the Dura Grip's performance to better match your style of driving.
Lockers are the big hitter in the off-roader's arsenal, providing game changing traction on the trail while retaining near-stock drivability on the road. The Yukon Grizzly Locker is a mechanical locker or automatic locker that requires no pneumatic or electronic activation. It replaces the entire carrier assembly and provides incredible clamping force, forged internals, and a forged 8620 low-nickel alloy steel case that is much more robust than the OE carrier it replaces. During on-throttle driving conditions, load is applied to the differential which induces locking, sending 100 percent of the power to both drive tires equally.
The Spartan Locker generates reliable, full-lock-up traction at a low cost. The Spartan Locker is not a singular component you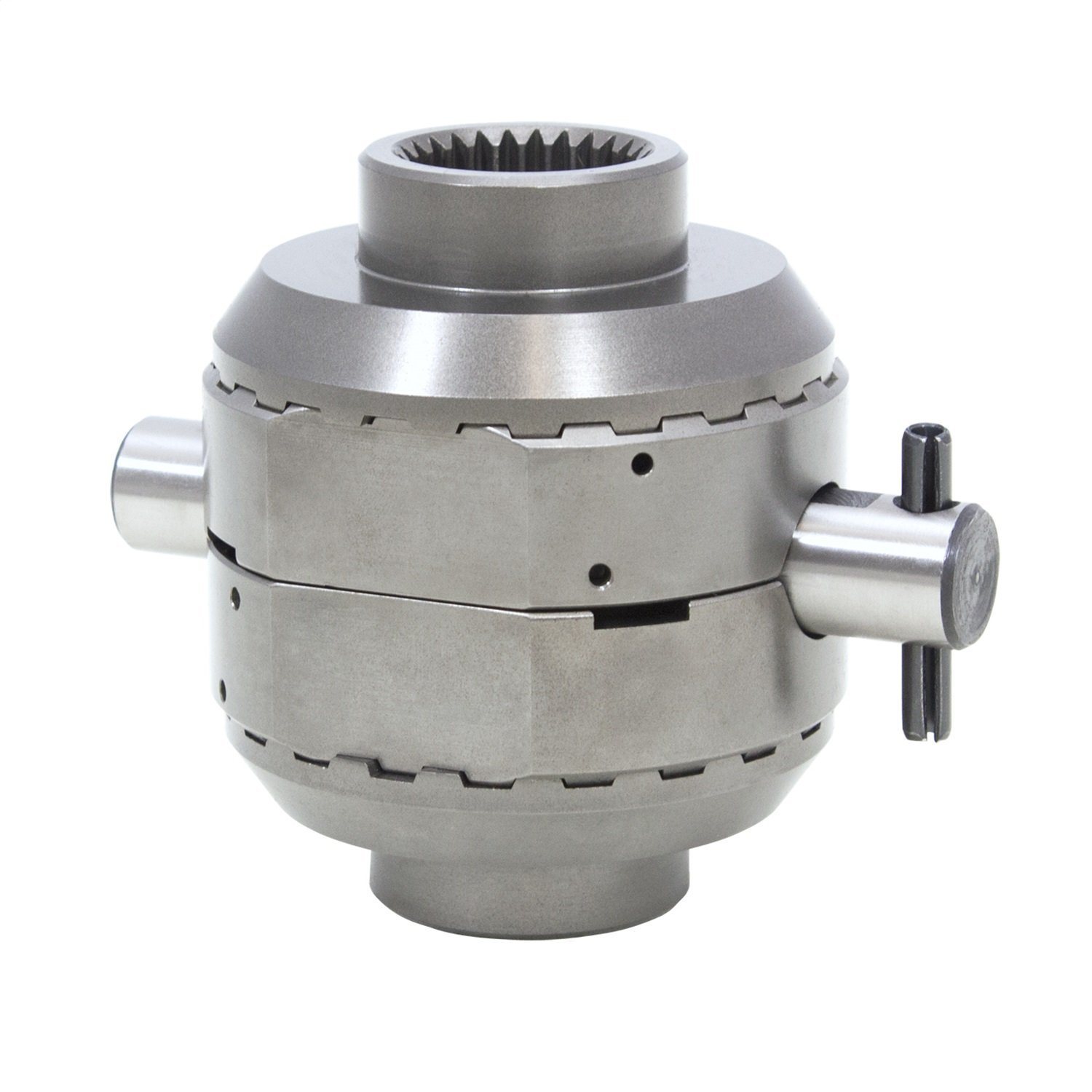 swap in but a collection of parts that converts an open differential carrier (and only an open differential carrier) into a mechanical locker. A typical Spartan Locker consist of a pair of drivers, two side couplers, four alignment pins, four pre-load springs, a hardened cross-pin shaft, a roll pin, and installation wires. These lockers feature heat-treated 9310 steel drivers and couplers for enhanced durability. The advantages of utilizing a Spartan Locker are its 100% lock up and its value.
They cost less than half the price of an air-operated locker, and remember this is before factoring in the cost of a pneumatic operating system. Further, Spartan Lockers are about a third the price of a large-frame mechanical locker. Going with a Spartan Locker also pays off when it comes to installation. Since it's less labor intensive than a large-frame locker, installing a Spartan Locker costs less. The savings can be even more substantial if you handle the install yourself.
Got A Tired Drivetrain?
When it comes to differential maintenance, Yukon Master Overhaul kits deliver all the high-quality small parts you need to do the job right. Each kit consists of carrier bearings and races, pinion bearings and races, a pinion seal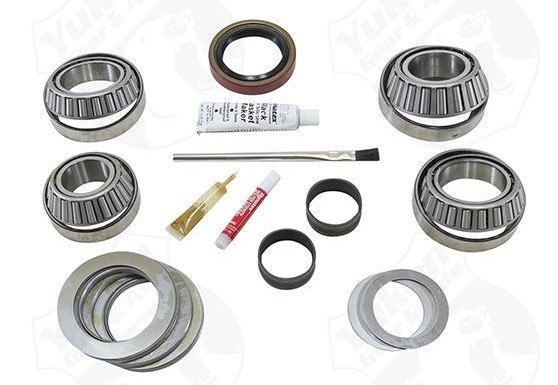 , complete shim kit, ring gear bolts, pinion nut, crush sleeve (if applicable), oil baffles and slingers (if applicable), thread locking compound, marking compound with brush, and a gasket. Yukon Master Overhaul kits are the most comprehensive and complete kits on the market because we do all the research to ensure that every kit is specially tailored to the proper Toyota application.
Pre-built Toyota Dropouts
Make re-gearing your Toyota easy by ordering a complete assembled dropout. Taking this route delivers a pre-built diff with the ratio you want installed while also saving you the hassle of resetting pre-load and backlash if you were to re-build your existing housing. Yukon heavy-duty dropouts feature upgraded materials and an improved design versus OEM to provide heavy-duty strength, ensuring they are ready to stand up to any abuse you can throw their way. You can elect to upgrade your dropout with double or triple drilled pinion flanges, solid pinion spacers and shims in place of crush sleeves (to better maintain gear setup preload), and you can add a locker or positraction limited slip differential to your build. An added benefit of this approach is installation cost. Going with a rebuilt dropout reduces downtime and saves money on the labor. Further, those comfortable with swapping out the housing can handle the install themselves, saving even more money.
Check out our Toyota dropouts for Toyota's with V6 engines (YP DOTV6) and Toyota's running the 8" diff (YP DOT8).
Yukon also offers Toyota-specific spider gears, yokes, knuckle kits, axles, and small parts like, bearings, u-joints, seals, shims, cross pins, washers, and nuts. The bottom-line message here is hardcore Toyota owners who expect their rides to meet the challenge of the trail or Everyday Joes who primarily drive on the street have found their one-stop shopping destination.