The Dana 30 differential has been pulling the front of Jeeps around since the CJ-5s of the early 1970s. Available in high- and low-pinion versions as well as standard and reverse rotation versions, the Dana 30 can be found in Wranglers, Cherokees, Grand Cherokees, and Comanche MJs to name a few. They are also in early Ford Broncos and various AMC applications. Too often the capabilities of this mighty-mite diff are overlooked and enthusiasts swap them out. But the D30 has a huge aftermarket behind it and there are plenty of spares waiting for rescue in junkyards across the country… the D30 is begging to be built!
Thrive Don't Just Survive
If you're rolling a Dana 30 why not take advantage of its extensive modification potential? It's a great landing spot for drop-in lockersockers like our Spartan Locker, large-frame lockers like our Yukon Zip and Grizzly units, and positraction limited slip differentials like our Spartan Helical LSD.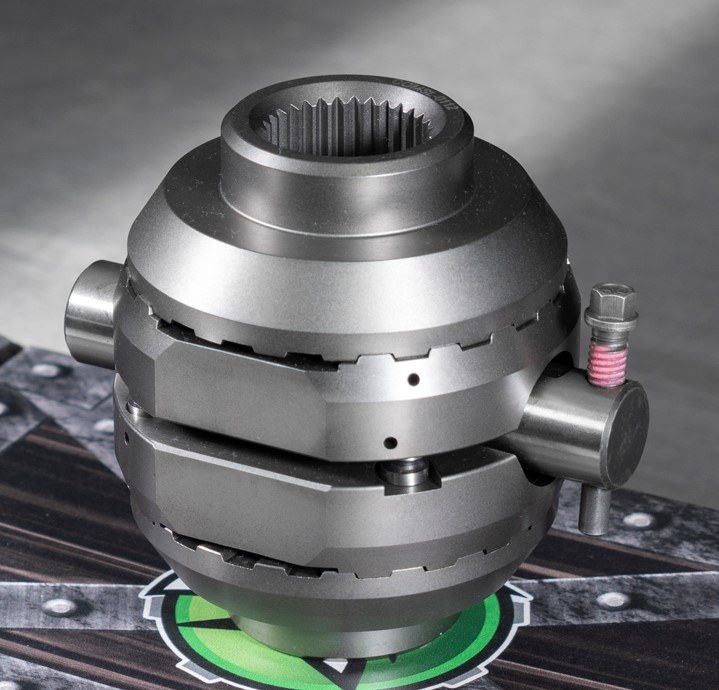 Spartan Locker
The Spartan Locker is known as a drop-in or lunchbox locker. This product is not a single unit that is swapped into your pumpkin, it is a collection of components that transform an open differential carrier into a locker. Typically, a Spartan Locker consist of a pair of drivers, two side couplers, four alignment pins, four pre-load springs, a hardened cross-pin shaft, a roll pin, and installation wires.
Yukon Grizzly Locker and Yukon Zip Locker
Large-frame lockers, like the Yukon Grizzly and Zip, replace the carrier as a single unit and their case is constructed from a muchstronger alloy steel compared to the factory carrier. The main difference between these units is operational… the Zip Locker is an air locker that is operated by a pneumatic system and the Grizzly is a mechanical unit.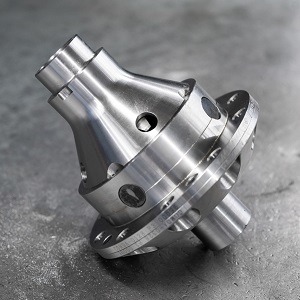 Mechanical lockers like the Yukon Grizzly Locker, sometimes referred to as automatic lockers, are always engaged. During normal mild-throttle situations where load is applied to the differential, the unit is locked. When the vehicle is turning, the locker produces a clicking sound as the square-cut side gears move over and past one another. This ratcheting sound can be loud and is why mechanical units may not be best suited for vehicles that spend a lot of time on the street… it all depends on how sensitive your ears are.
The air-operated Yukon Zip Locker behaves like an open differential until it's turned on by the driver. When activated, a locking collar slides forward and locks the gears together, transferring equal amounts of traction to both tires. The air locker's on-off selectability makes them ideal for street-driven vehicles.
USA Standard Gear Spartan Helical LSD
The gear-type USA Standard Gear Spartan Helical LSD features floating helical-cut worm gears that operate in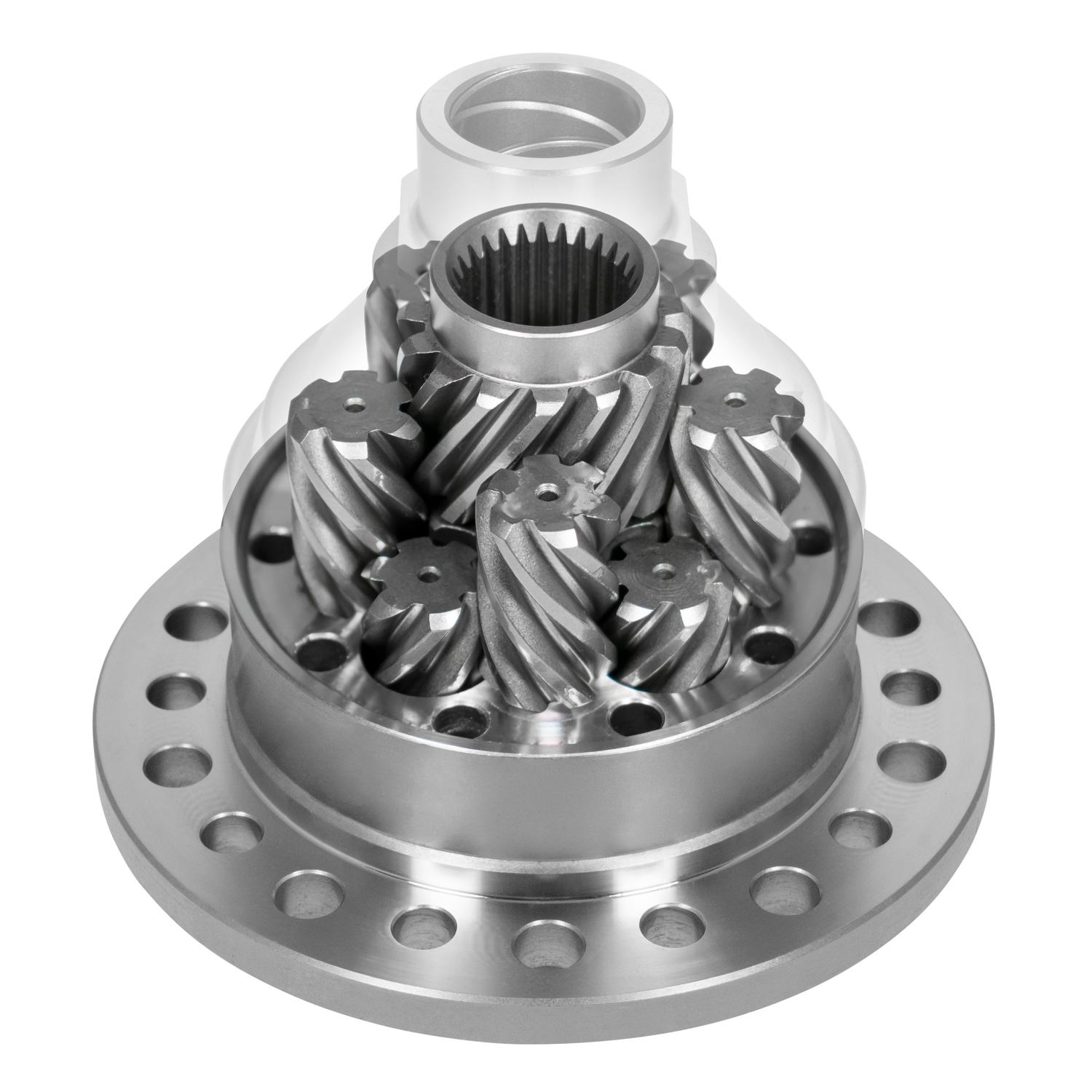 pockets and mesh together. Under normal driving conditions this type of LSD acts like an open diff. While under acceleration or when wheel slippage occurs, axial and radial thrust is applied to the helical gear pinions transferring more torque to the tire with the best traction progressively as torque is withheld from the tire that is slipping.
The Spartan Helical LSD's advanced 10-pinion design has a strength advantage over an equivalently sized 6-pinion or 8-pinion units because it has more points of contact and a greater surface contact area to deliver optimal load distribution. USA Standard Gear uses forged 8620 grade steel in the case and internals for superior durability.
Yukon Re-Gear Kits
You can also step up to the plate and upgrade your gears with one of our all-encompassing Yukon Re-Gear Kits. There are two key reasons to change the ring and pinion gears in your vehicle. The first is to regain the lost performance and fuel efficienc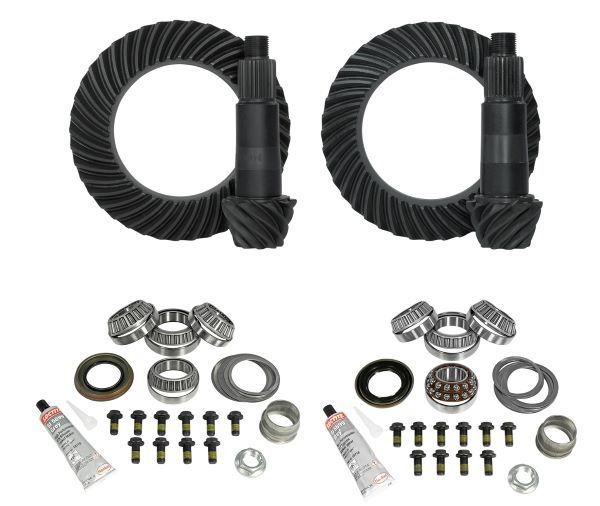 y of a daily driven vehicle that has been upgraded with larger wheels and tires. The second is to optimize the performance of a rig that is a dedicated off-roader where low-end tenacity and low-speed acceleration are of more importance than operating efficiently at freeway speeds.
Yukon's convenient ring and pinion Re-Gear Kits bundle everything you need to upgrade both the front and rear differentials in one simple part number, saving you tons of time and hassle. These kits feature premium Yukon ring and pinion gears, Master Install Kits with high-quality Timken/Koyo bearings, and all the small parts you'll need to get the swap done right.
End Of The Trail
The Dana 30 can be a primetime performer. The key is to know where your going with your truck… literally. Consider how much time it will spend on the street, how much time on the trail, and how intense your trail activity is going to be. Also factor in whether or not you'll be upgrading to larger tires in the future. Then weigh the pros and cons of swapping your diff. Could be a properly prepped Dana 30 will get you where you need to go and save you money that can be invested elsewhere in your rig… chromoly axles, some bumper and body mods, or perhaps a bitchin' Yukon Hardcore Diff Cover so it looks the part!. Happy Wheeling.